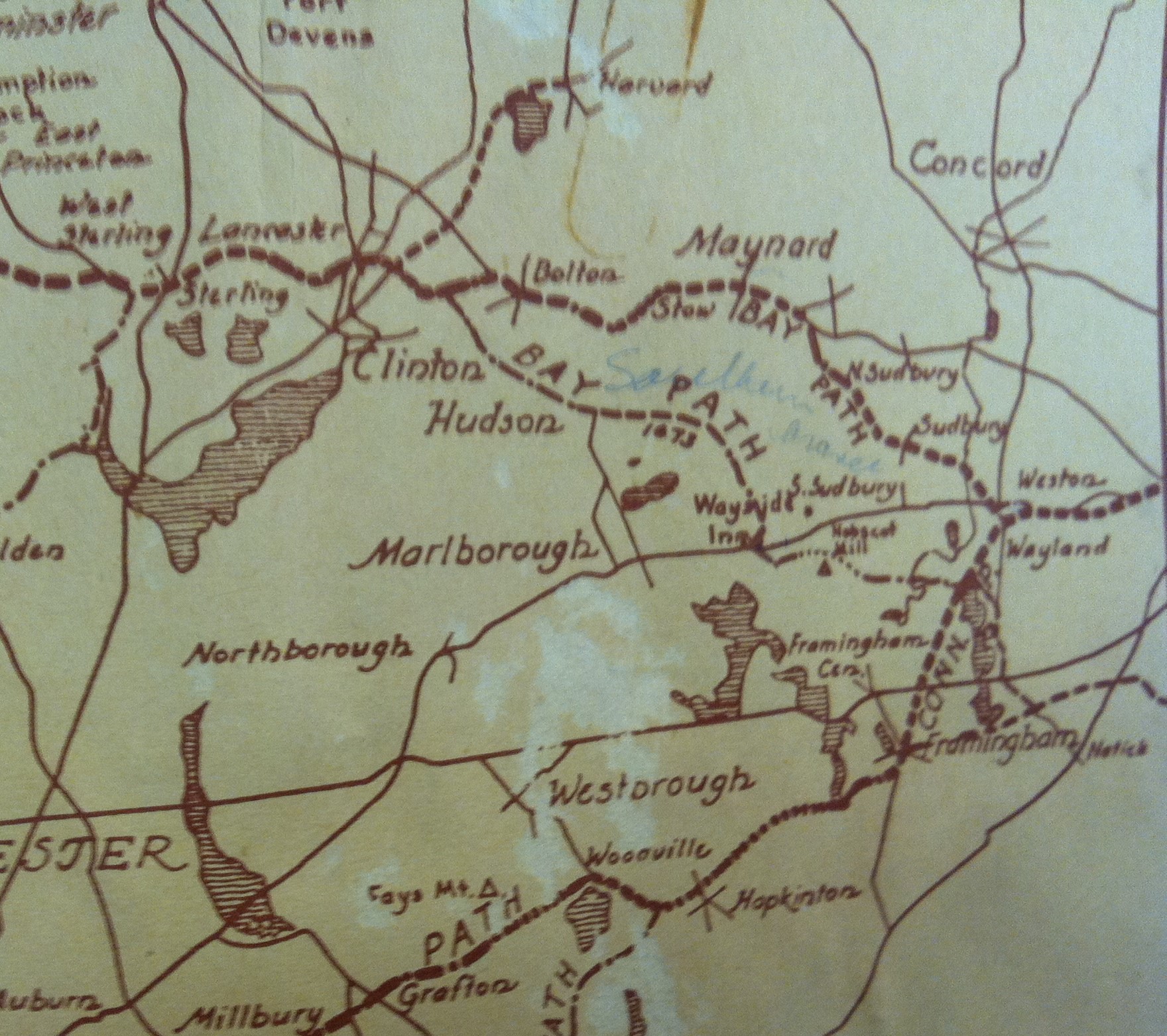 Old Bay Road does not appear to make it all the way to the bay any longer. What Bay you ask. Well the Massachussetts Bay, you know that's why we are known as the Bay State.
Back in the Day we were not all that creative with street names, in fact street names and especially street numbers are a fairly modern invention.
In 1673 the roads were named for where they went. Lancaster Road, Concord Road, Marlboro Road, and the really important ones were know as paths.  The name a road went into town with was not necessarily the name it left town with. That's why you see major roads that are obviously contiguous change name at the town-line.  Paths on the other hand might be colony-wide, like the Old Connecticut Path or one of the many Bay Paths. Most of the Mother Towns like Lancaster had a Bay Path that lead back to Boston like the Hub of a Wheel.
Did the Natives consider Boston the Hub of the Universe too?
What is the importance of 1673?