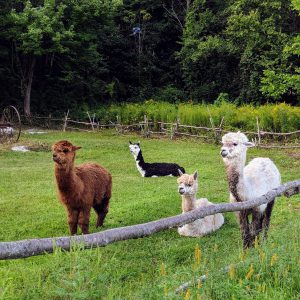 Please  Register to join the heard or let us know in a comment that you'd like to Join the Herd
Clover will be in touch via email to set things up.
Have you created a user account but did not comment on anything yet.
In the BLOG area and in the SHOP area you can add Comments and Reviews respectively
Each entry on the BLOG page is just a preview if you click on the title of the BLOG post you wil be taken to its own page where you will see and can add to the comments. Once on a particular post you can navigate the next or previous post.
Each item in the SHOP has reviews below it. Just click on Reviews to see or add reviews.
The "Join the Herd" post is a Sticky Post which means is stays at the top of the BLOG page.  As new posts are added they will show right under the Sticky Post(s). If you would like to find an older post scroll down the BLOG page or use the search box in the Sidebar.
You should also follow the link to the "Coments Now Turned On" page. It is long but hopefully it will help you to understand the basics of the Website
Log in before you Comment or Review, that way your username and Wavatar will be correct. Login and Logout are located at the bottom of the Sidebar. When you get tired of your Wavatar and want a custom Gravatar read the post "Beware the Gravatar" and Don't worry there is not really anything to be afraid of,  just follow the links and instructions. Please comment on the "Beware the Gravatar" post if you would like more help setting up your custom Gravatar.
Please let me know if you are still having trouble navigating and/or using the website.
Cover Alpacason
110teeleroad@gmail.com
Interspecies Liasion
Nashawaytrailalpacs.com