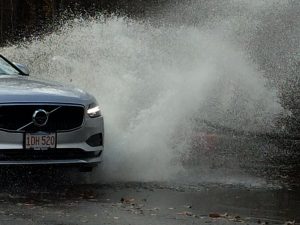 Torrential Downpours Yesterday caused flooding of the County Road to Hudson.
The culvert under the road in front of Nashaway Trail Alpacas is too small to handle the runoff of intense rains, creating a flash flood situation in our pasture.
The water subsides over a couple hours time, but until that happens Sandy Brooke flows up and over Maple Street.